2. Colección Historia de España
The Spanish Monarchy and Safavid Persia in the Early Modern Period.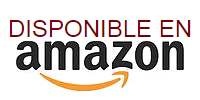 DISTRIBUIDORES
MARCIAL PONS
MAIDHISA
DISTRIBUIDORES
MARCIAL PONS
MAIDHISA
DISTRIBUIDORES
MARCIAL PONS
MAIDHISA
INTRODUCTION
Rudi Matthee
University of Delaware
How to conceptualise the early modern Mediterranean Sea – whether to stress its physical and environmental unity or to focus on its diversity to the point of emphasising the religious antagonism and civilisational conflict it frequently witnessed – is an issue that has exercised historians of this storied body of water in ways that have no parallel with regard to any other globally significant sea or ocean. The Belgian historian Henri Pirenne in 1937 famously postulated that the seventh and eighth-century Muslim expansion into the Mediterranean basin disrupted its previously existing Christian unity and hastened its commercial stagnation and decline, leaving it divided between two hostile civilisations staring at each other from across the sea1. Twelve years later Fernand Braudel no less famously described a 'long' sixteenth-century pan-Mediterranean world of geographical and environmental unity, paying but scant attention to differences in culture and creed among the people who lived on its shores and sailed its waters2. In Braudel's Mediterranean of cultural neutrality, religious and political conflict was subordinated to a glacial, long-term evolution of age-old patterns of life.
Braudel's image of the early modern Mediterranean Sea as a unified basin where near-permanence prevailed and change was a matter of the longue-durée has exerted a powerful influence on subsequent research. But it has not remained uncontested. The unity of Braudel's Mediterranean was first and foremost physical in origin and nature, and to the extent that there was a human element to it, it was Latin in make-up and orientation – a reversal, in a way, to the conditions Pirenne had started out with. As yet unable to draw on research grounded in Ottoman archival sources, Braudel perforce emphasised the influence of 'Western Mediterranean civilization'. By his own admission, Islam was largely absent from his work, and the human unity he identified was mostly the unity of Latin Christendom dominating its northern shores, at the expense of the southern and eastern rim.   
Andrew Hess was one of the first to take up this challenge. In The Forgotten Frontier, Hess reinserted conflict springing from deeply held faith as a fundamental motivating force behind the endemic conflict of the early modern Mediterranean. He introduced the idea of an Ibero-African frontier, the western end of the Mediterranean, where 'Latin Christendom and Islam had commingled since the eighth century'. He spoke of this frontier as an arena of 'cultural collision', and argued that the early modern era was a period 'when the divisions between Mediterranean civilizations became more important'.....